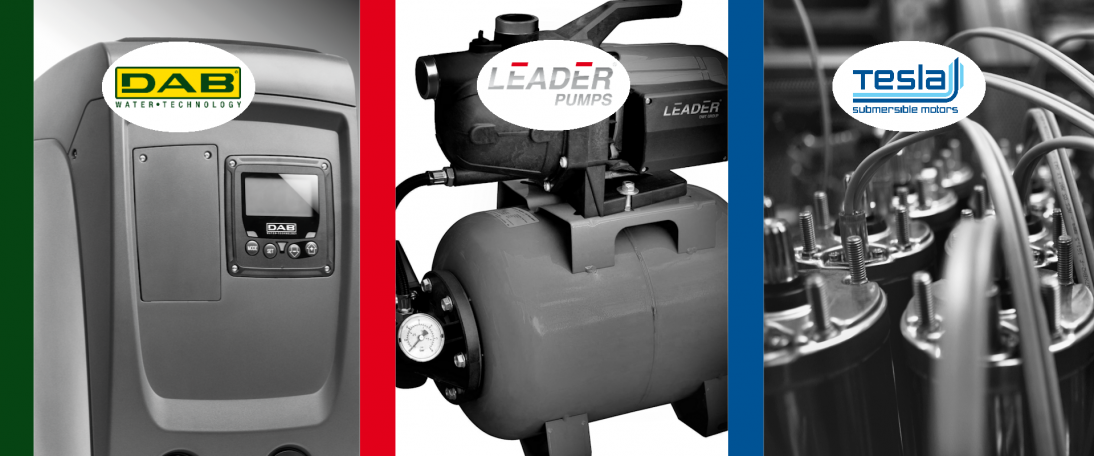 DAB BRANDS
DAB Pumps was founded in 1975 to produce high quality pumps to the profesional market.
Today the DAB Brand offers technological solutions capable of ensuring reliability and efficiency, and to optimise energy consumption in domestic and residential, civil, agricultural and irrigation applications.
Leader Pumps Group was set up in Tuscany, Italy in 1991 to manufacture electrical water pumps for domestic applications.
Leader Pumps was aquired by DAB Pumps in 1998. 
Today the Leader Brand is an established reality and one of the major domestic water pumps manufacturers worldwide. 
TESLA is the leading Italian company in the production of submersible motors from 3" to 14". Since its foundation in 1990 Tesla developed a wide experience in design and production of the biggest range of products in the market.
TESLA was aquired by DAB Pumps in 2005. 
In the last years its mission has been the continuous research of the highest level in quality and service and the increase of the products range, which now includes also rewindable motors from 6" to 14". With sales in more than 70 countries and a production of around 180.000 pcs/year Tesla is one of the first Italian producer of submersible motors.